Blog article from St Gemma's Hospice: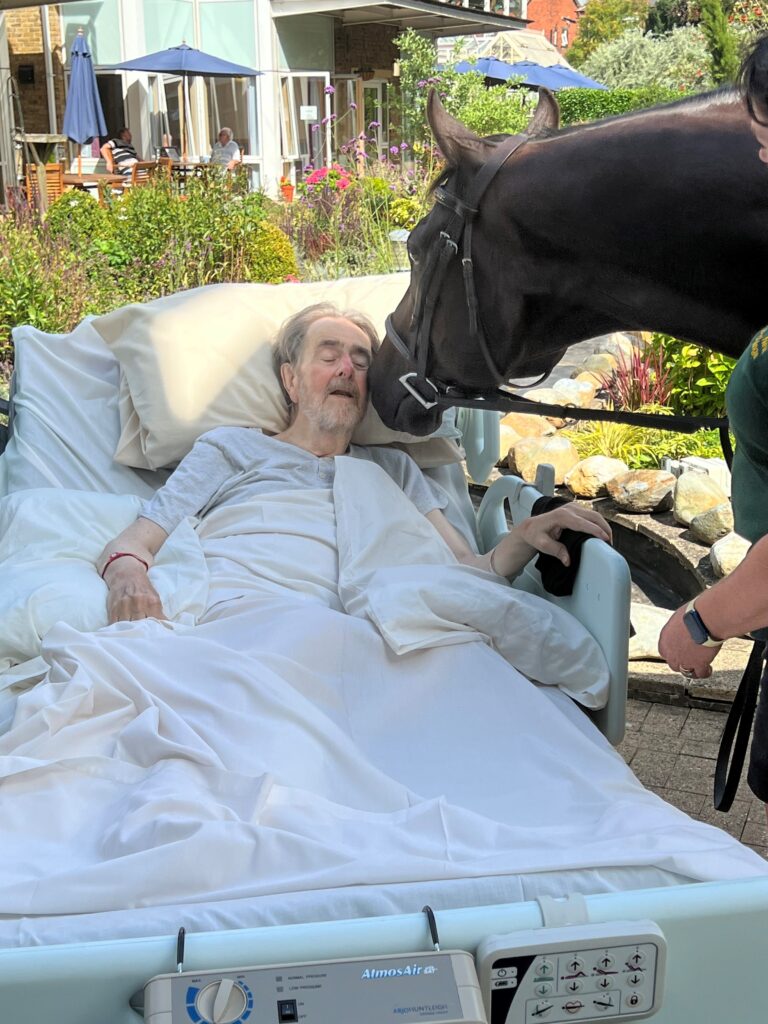 We had a couple of very special visitors to the Hospice recently.

Retired racehorse, and York Racecourse Equine Ambassador, Goldream (Remy) and therapy pony Poppy brought big smiles and joy to patients, families, staff and volunteers.

Pam from New Beginnings, an organisation that re-homes and re-trains retired racehorses, said:

"Remy is a wonderful character and is very calm and loves meeting people, so we wanted to introduce him and his pal Poppy to everyone at St Gemma's Hospice."

Several of our in-patients gathered in the Hospice gardens to learn all about the horses and have a stroke and cuddle, while others looked on from their balconies. Our patient Andrew, in particular, who was brought into the gardens in his bed, sought comfort in stroking Remy and Poppy and watching them interact with everyone.

Chloe and Alana, who are supported by our Young People's Service, love horses and have been riding before, so really enjoyed the chance to join in.
St Gemma's Nurse Clare Dixon, who organised the visit, said:

"It was heart-warming to see patients and families interacting with Remy and Poppy. For some people, interacting with animals, particularly horses creates a sense of calm, comfort and helps with overall wellbeing. The horses were beautiful and really brightened up the day of many people at the Hospice."

A huge thank you to York Racecourse and New Beginnings for organising the visit and helping us to make such special memories for our patients.